What we do fund:
The Righteous Persons Foundation is dedicated to supporting efforts that build a vibrant, just, and inclusive Jewish community in the United States. While past grants have been made in a number of areas, at this time, the Foundation is directing the majority of its resources towards organizations and projects that are national in scope and are working to:
Revitalize Jewish arts, culture, and identity:
To revitalize and illuminate Jewish identity today, we need to find ways to make the old, new. That means digging into the archive of our rich and varied history to expand and enrich the content being transmitted.
Engage the next generation:
To engage the next generation on issues of Jewish identity, community and meaning, we need to create new pathways that bet on emerging, authentic, grassroots models; leverage new technologies; and invest in future leaders.
Inspire a commitment to social justice:
To advance justice in America, we need to enable Jews to draw upon our deep commitment to activism and mobilize a "Jewish presence" on the vital social and economic issues of our time.
Promote understanding between Jews and those of other faiths and backgrounds:
To ensure a more tolerant and civically-engaged society, we need to invest in those working as change-agents to promote tolerance through a broad range of methods.
For examples of grants in each of these areas, please go to Featured Grants.
Please note that while we wish we could support all of the worthwhile projects in need of assistance, the limited funds available do not allow the Righteous Persons Foundation to fund all programs that fit within the funding priorities.
What we don't fund:
Direct aid to individuals;
Individual synagogues or day schools;
Conferences, seminars, and workshops;
Capital or building campaigns;
Scholarships and university programs;
Programs servicing individuals and communities outside of the United States;
Fundraising events, dinners and mass mailings;
Endowment Funds;
Support to cover an existing deficit.
In addition, in the rare case that the Foundation provides funding to establish an endowment, the Foundation prohibits any deduction from the endowment for overhead, indirect expenses and/or administrative fees.
Apart from the core funding highlighted above, limited funds are also available from the Righteous Persons Foundation's Fund For Coexistence.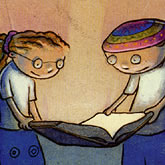 An Ethical Start ®
(national preschool curriculum)
Jewish Community Centers Association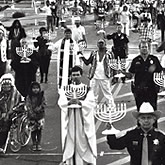 Frederic Brenner
JewsAmerica: A Representation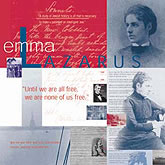 Women of Valor poster series
Jewish Women's Archive