PLEASE NOTE:
The Foundation is now accepting applications for the Fall/Winter 2013 Docket. The application deadline is July 15, 2013.
Once you have reviewed the Funding Priorities and believe that your program falls within the purview of the Righteous Persons Foundation, you are welcome to submit a Letter of Inquiry (LOI). LOIs are accepted two times during the year.
Please send ONE copy of your LOI via e-mail or U.S. mail to:
Program Staff
2800 28th Street, Suite 105
Santa Monica, CA 90405
This e-mail address is being protected from spambots. You need JavaScript enabled to view it
Your LOI should be between 2-3 pages and contain the following:
A description of the proposed project including: clear and measurable objectives, the issues the project will address, and the target population(s);
A brief description of the organization's mission, activities, and history;
The total amount requested from the Foundation; and
The name, mailing address, and telephone number of the responsible contact person.
In addition to the two to three page letter of inquiry, please attach:
A detailed project budget along with the organization's budget; (A project specific budget is not required if seeking general support.)
A list of secured and potential funding for the project;
A copy of the organization's Board of Directors; and
Documentation of the organization's 501 (c)(3) status.
For film proposals, please be sure to review our film submission information.
Should you have a fiscal sponsor for your project, you must include a current copy of your sponsor's tax-exempt letter from the IRS as well as a letter from the sponsor acknowledging their agreement to serve as the project's sponsor.
Given the limits on what we can process, please do not send full proposals unless otherwise requested.
You should receive an e-mail acknowledging receipt of your LOI within four to six weeks of your mailing date. If you do not receive notification, please email This e-mail address is being protected from spambots. You need JavaScript enabled to view it . Applicants are strongly advised to keep one copy of the original submission.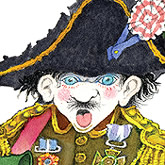 Brundibar children's opera
Berkeley Repertory Theater & New Victory Theater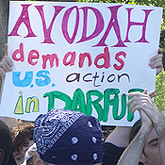 Avodah: The Jewish Service Corp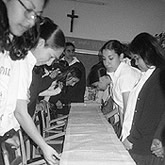 Catholic/Jewish Education Enrichment Program
American Jewish Committee