PLEASE NOTE:
The Foundation is now accepting applications for the Fall/Winter 2013 Docket. The application deadline is July 15, 2013.
The first step in applying for a grant from the Righteous Persons Foundation is to ensure your program's eligibility. Applications are only reviewed for organizations that have tax-exempt 501(c)(3) status. If your project does not have tax-exempt status, you may submit an application through a 501(c)(3) organization serving as your fiscal sponsor.
What We Don't Fund:
While we wish we could support all of the worthwhile projects in need of assistance, the limited funds available do not allow the Righteous Persons Foundation to fund all programs that fit within the funding priorities.
In addition, funding is generally not provided for the following:
Direct aid to individuals;

Individual synagogues or day schools;

Conferences, seminars, and workshops;

Capital or building campaigns;

Scholarships and university programs;

Programs servicing individuals and communities outside of the United States;

Fundraising events, dinners and mass mailings;

Support to cover an existing deficit.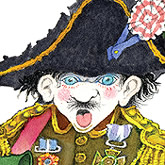 Brundibar children's opera
Berkeley Repertory Theater & New Victory Theater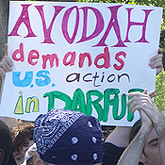 Avodah: The Jewish Service Corp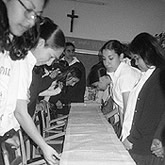 Catholic/Jewish Education Enrichment Program
American Jewish Committee